Our services
Here's a full list of services which we deliver, get yourself information about our specializations!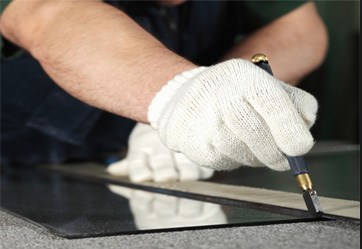 Cutting
At MGM Glass, we possess state-of-the-art cutting technology. Our fully automated Bottero system lets us provide the best quality of services, with clean cuts on various glass surfaces. All our clients are always left satisfied with our work.
We possess a glass stock management system that can be used to process glass with a broad range of thickness, from 4mm to 19mm, and a depth of 1,000mm. Utilising our Bottero tables, we can provide you with great quality and accurate flat cutting. The pneumatic mechanism allows for clean, straight lines as well as complex shapes and rounded edges. We use modern, fully computerised technology to adjust the cutting parameters, so you can rest assured that every cut is measured with great precision, taking into account your needs and the traits of the glass. Our cuts are always consistent, meaning we can repeat identical cuts and prevent the glass from accidentally breaking.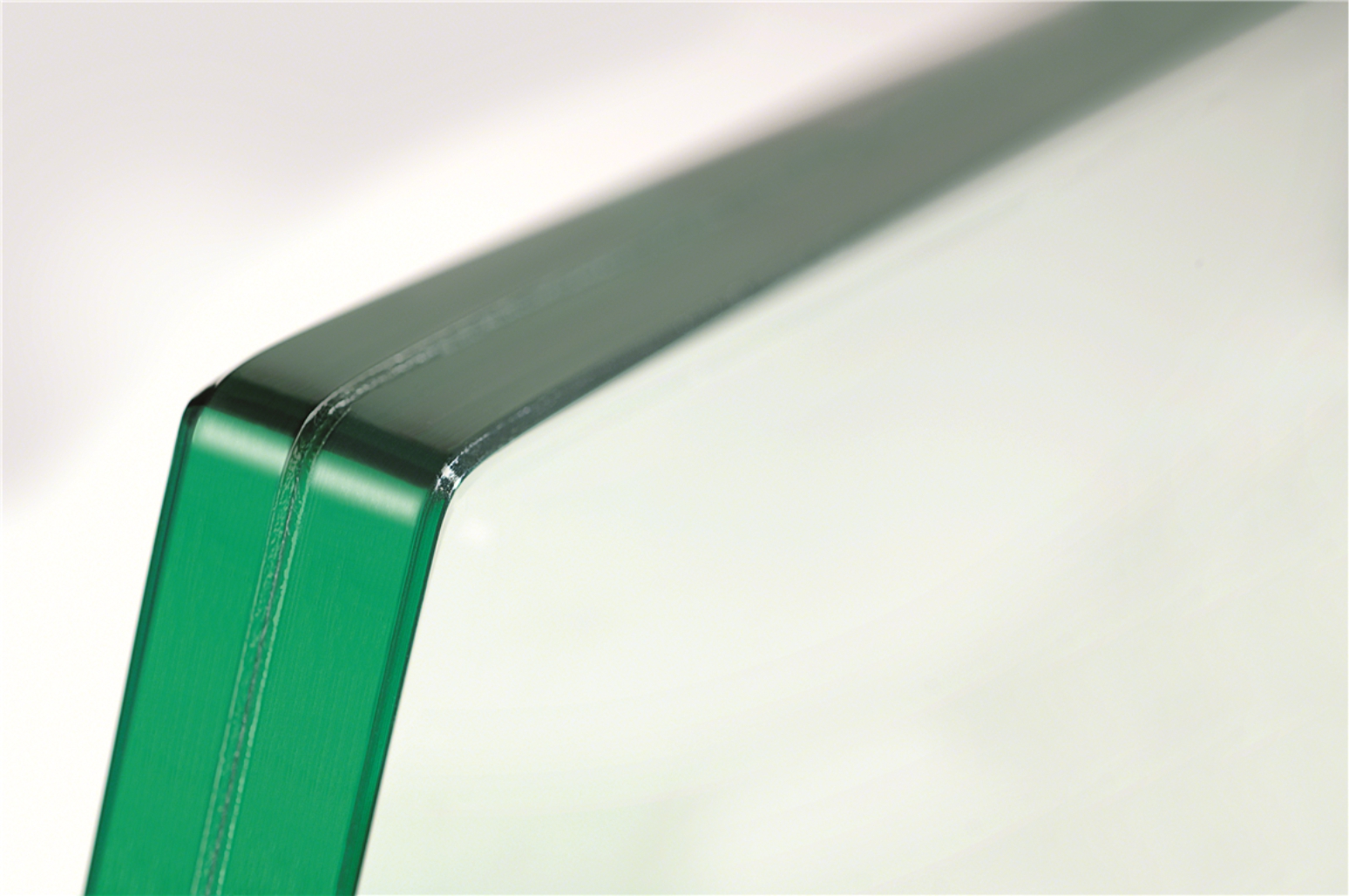 Polishing
Glass can be a beautiful addition to your home décor, but even the most brilliant of surfaces is not immune to smudges and scratches. Luckily, MGM Glass can provide you with expert polishing services that will breathe a new life into your glass.
We possess a variety of state-of-the-art straight-line edging machinery that can polish your glass to great effect. Our equipment can be adjusted to work with glass of any thickness and at any speed. They use liquid cerium oxide to achieve the best polishing effect. Modern control panels allow us to perform very precise actions, while the automatic regulation of the arris wheels make work even smoother, as the machine adjusts the speed and intensity to the glass thickness as it changes. You can count on us to bring your glass back to life with our safe and effective polishing services.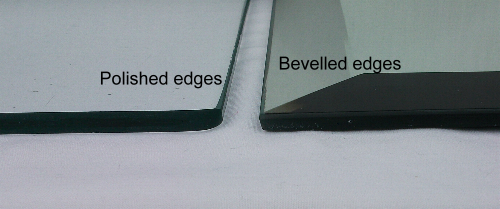 BEVELLING / SHAPE BEVELLING
At MGM Glass we devote ourselves to providing you the best glass-related services on the market. In order to make your glass as aesthetically pleasing as you desire, we provide comprehensive bevelling services.
We possess modern bevelling equipment that can reliably and safely bevel your glass. Our automatic straight line bevelling machine for cerium polished bevel allows for a consistently high standard of bevelling. The automatic system measured the bevel width and inclination, as well as the edge thickness and working speed, which allows for very precise actions that will result in the very end-effect you desire. The data is then memories, allowing for multiple copies of the same type of bevel. Our equipment is created using top quality materials, which can only result in the highest quality of services that we provide to you. And we couldn't have it any other way.
Drilling
Whether you wish to make a pane of glass into the surface of a table or have a secure means to mount it on a cupboard, some glass deserves a good drilling. With our new, cutting-edge equipment, we can provide you with incredibly clean drilling with minimal risk of glass breaking.
MGM Glass possesses a broad range of drills that allow for the drilling of glass of various thickness. The spindle speed of our drills may also be adjusted, to ensure maximum security, and the built-in laser pointers ensure maximum precision. At MGM Glass, we provide you with the quality you deserve.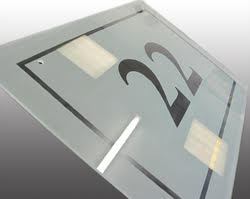 SANDBLASTING
Glass is one of those materials that are beautiful in all their variants. Sandblasting is one of those techniques that helps bring out the natural beauty of glass by combining it with something very much man-made.
MGM Glass provides the means to decorate your glass and mirrors through the use of sandblasting, wherein the glass is given a matte quality. Various cuts may be implemented to incorporate any design you may wish – it can even be designed entirely by you. A popular choice for museums, public houses, hotels, offices and restaurants, more and more people turn to us to get sandblasted surfaces at home. Regardless of whether you're a private homeowner or the owner of an establishment, we will provide you with the best sandblasting services you could imagine.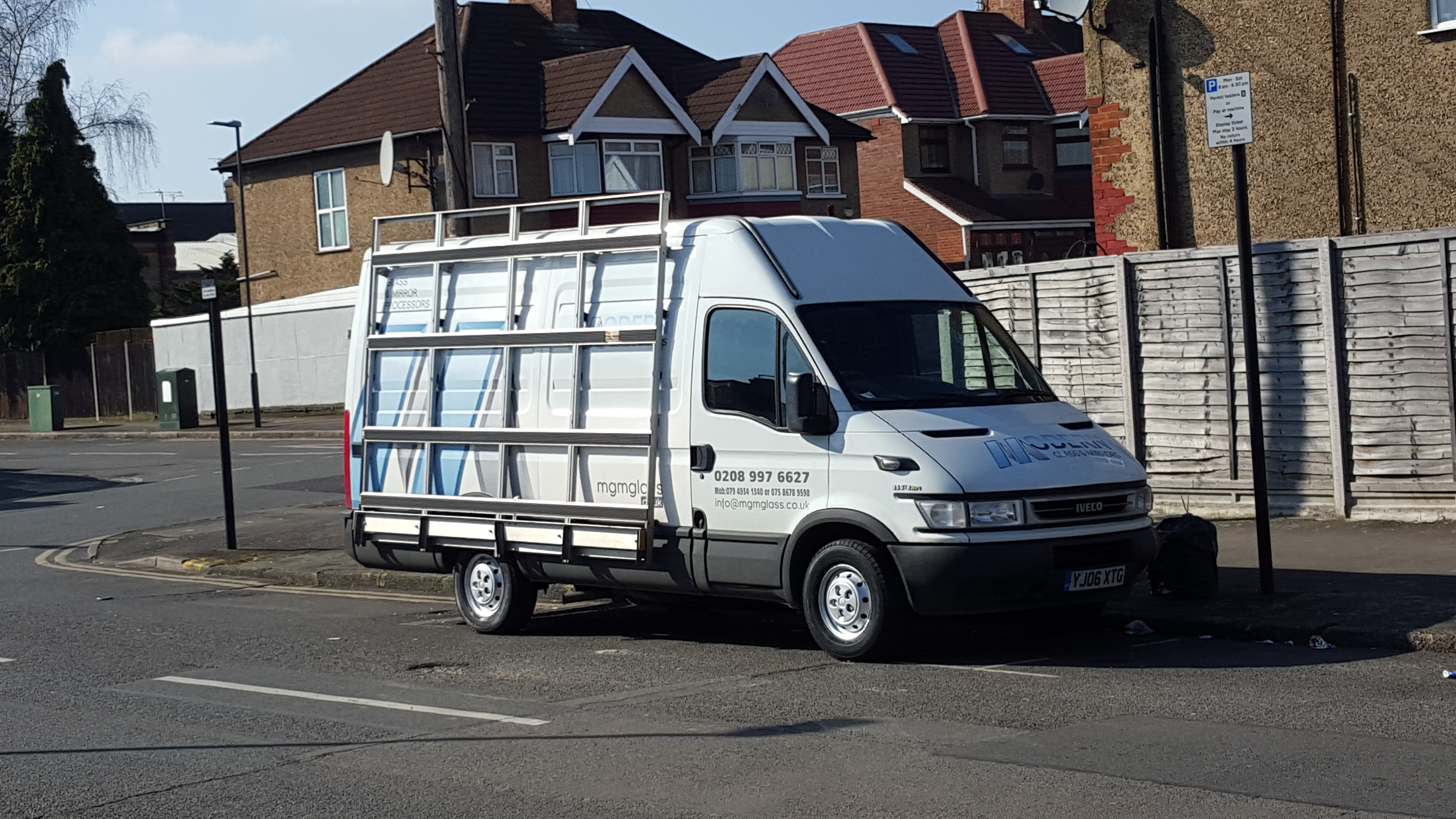 Delivery
MGM Glass operates a number of vans that will transport your glass to you in a timely and secure fashion. Contact us and make a request, and we'll estimate the price of your delivery.
You can count on us!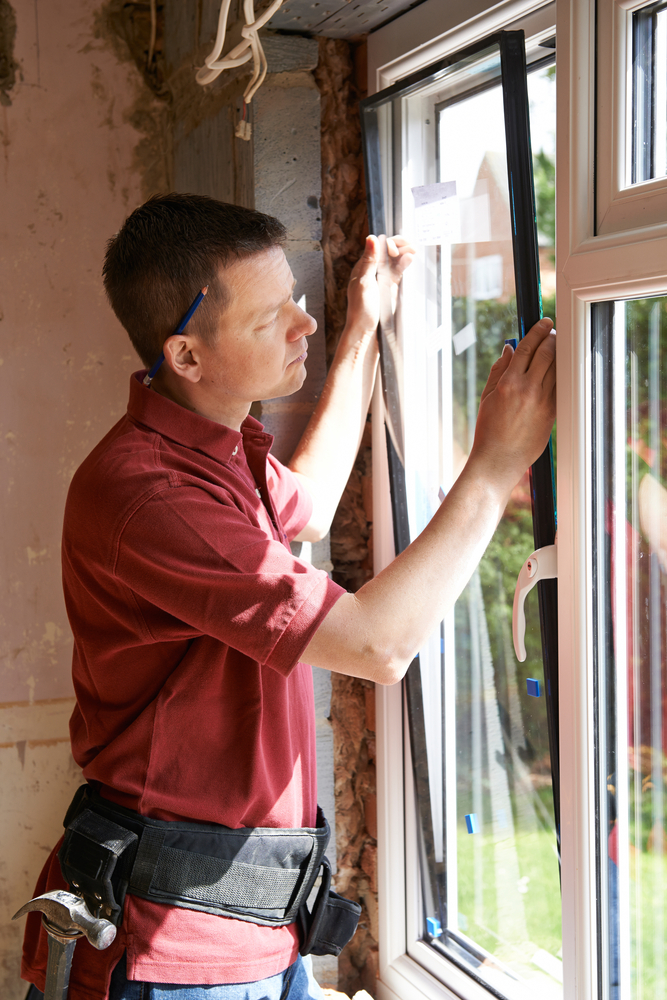 Glass installations
Glass installations performed at your home!
Once you've found the glass that you want for your home, you're almost set! We have already crafted an amazing piece of work just like you wanted it, and now you want it installed in its proper place. You don't have to do it yourself or look for a different specialised company to do it for you – we provide those services as well. No matter where you are located, our team of experts will not only deliver your glass in a swift and safe manner, but they will also use their expertise and the finest equipment available to install your glass into your window in a manner that leaves no traces or scratches.